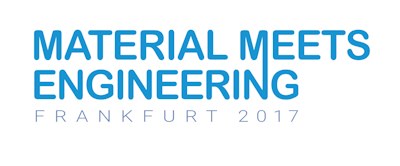 June 27, 2017 | Sponsored by LyondellBasell
The fourth conference to address today's challenges in automotive and industrial part construction and design.

Presenting the latest findings from CAE and plastics innovation research – including practical examples. A valuable knowledge sharing event for CAE experts, designers, pre-developers, design and quality engineers, technical service experts and purchasers. Participate in face-to-face discussions with industry colleagues and subject-matter experts. A technical exhibition will also accompany the conference.
Programme
Time

Title

Author(s)

Company

9:00

Registration and Welcome Coffee

Session 1

Chair: Erik Licht (LyondellBasell)

9:30

Welcome and Introduction

Christoph Sondern

LyondellBasell

9:45

Bionics -
Learning from nature for sustainable
technologies for the future

Thomas Speck

University Freiburg

10:10

Foamed Polypropylene Compounds as an
innovative contribution to weight reduction
and sustainability in the car

Dieter Langenfelder

LyondellBasell

10:35

Foaming made easy!
From a tool maker perspective

Roger Kaufmann

GK Concept

11:00

Coffee Break

Session 2

Chair: Ralf Langendorf (Opel)

11:30

Empirical findings on the stochastical
rupture behavior of fiber reinforced polymers

Nikolai Sygusch,
Beate Lauterbach

Adam Opel

11:55

Protective and functional tapes and their
value for the PIT-process

Werner Fraussen
Klaus Müller

Nitto
LyondellBasell

12:20

Aluminum and thermoplasts: Hybrid assemblies
in lighting applications and the influence of
light on humans

Rolf Goebel

Alanod

13:00

Lunch

Session 3

Chair: Tapio Harmia (Easicomp)

14:30

Material properties Meet Engineering:
Dedicated property input improves structural
simulation quality

Massimo Nutini
Mario Vitali

LyondellBasell

14:55

Warpage of a box-shaped component:
comparison of different process simulation
methods and correlation with molding trials

Chiara Ferrari
Consuelo Garcia

LyondellBasell

15:20

3D Computer tomography for plastic final
part testing and analyses

Steffen Hachtel

Hachtel

16:00

Coffee Break

Session 4

Chair: Jürgen Rohrmann (LyondellBasell)

16:30

Ageing behaviour of PP - How much
acceleration is possible?

Andrea Monami

Polymer Service

16:55

Softell Textile: An innovative approach for
automotive interior

Michael Büdinger

LyondellBasell

17:20

Closing Remarks - Acknowledgements

17:30

End of Presentation Section

After event

Cocktail Reception
Venue
The conference will take place in the Westhafen Pier on the banks of the river Main. Easily accessible from Frankfurt Central train station and the International airport, it is ideally suited for national and international attendees.
More information on the venue:
http://www.westhafenpier.de/home-en-GB/
Register
Please use this form to express your interest to attend for the Material meets Engineering Conference. Attendance is free of charge but will be subject to confirmation by the organizers.