Achieving an industry first with bio polymers
It is important to us to help our customers achieve circularity in their use of plastic packaging. To make this possible, we are continuously investing in the development of renewable solutions. We are now able to offer customers with the Circulen and Circulen Plus new range of bio-based polymers.
Circulen and Circulen Plus portfolio offers a variety of bio-based polypropylene (PP) and low density polyethylene (LDPE) grades, and are all made from renewable raw materials such as vegetable oil and oil wastes. They offer the same high quality properties as virgin plastics in terms of mechanical and product performance as well as regulatory approvals. Circulen and Circulen Plus products (or grades) can therefore be applied, with no restrictions, to the same applications as fossil based equivalents offering the same properties, lifetime performance and especially recyclability. This makes these new grades a perfect drop-in solution for a sustainable food packaging.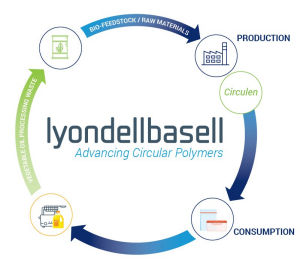 Approach and Certification
Circulen range is created using the mass balance approach. This approach uses renewable resources, such as bio-naphtha and biogas derived from organic waste and vegetable oils, as feedstock already in the very first steps of chemical production. The bio-based amount is then allocated mathematically to specific products and sold by means assigning bio-credits to the specific grade.
Circulen products are produced according to the requirements of the certification scheme REDcert².

Circulen Plus products will contain a measurable and guaranteed bio-content which had been verified by an accredited third party laboratory. By measuring Carbon 14 traces (carbon dating), the renewable bio-content is confirmed.
Advancing Sustainable Solutions in: