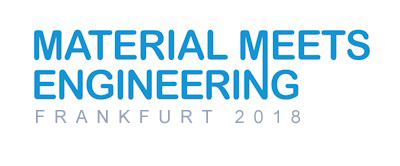 June 26, 2018 | Sponsored by LyondellBasell
The fifth conference to address today's challenges in automotive and industrial part construction and design.
Presenting the latest findings from CAE and plastics innovation research – including practical examples. A valuable knowledge sharing event for CAE experts, designers, pre developers, design and quality engineers, technical service experts and purchasers. Participate in face-to-face discussions with industry colleagues and subject-matter experts. A technical exhibition will also accompany the conference. For more information, please read the MME conference brochure.
Programme
Time
Title
Author(s)
Company

9:00

Registration and Welcome Coffee

Session 1
Chair: Erik Licht (LyondellBasell)

9:30

Welcome and Introduction

Christoph Sondern

LyondellBasell

9:45

Innovation through Information

Rolf Warda

warda design

10:10

Innovative PP Compounds and Technologies in North America

Mike Dammann

Doug Mosier

LyondellBasell (USA)

10:35

Measurement instead of Discussion - Basics of Color & Appearance

Lutz Doller

Konica Minolta Sensing Europe B.V.

11:00

Coffee Break

Session 2
Chair: Tapio Harmia (Easicomp)

11:30

PP-Compounds in Building & Construction applications:
formwork systems, materials and CAE

M. Benanti
M. Nutini

Polytech
LyondellBasell

11:55

Extended process capabilities and significant quality improvement using the servo-controlled hot runner system FLEXflow

Stephan Berz

HRS

12:20

Innovative PP Compounds and Technologies in Asia

Roger Liu




Siqi Xue

LyondellBasell (China)

13:00

Lunch

Session 3
Chair: Ralf Langendorf (Opel)

14:30

Manufacturing reinvented -

Filament Printer for Production, not only for Prototyps

Olaf Schulze

4D Concepts

14:55

Advances in fatigue testing of PP based compounds

Mario Vitali

M.Salvador

LyondellBasell




STEP ENGINEERING

15:20

Advancing solutions for tackiness and blooming in regions with extreme weather

Diogo Grillo

LyondellBasell (Brazil)

15:50

Coffee Break

Session 4
Chair: Jürgen Rohrmann (LyondellBasell)

16:20

Integrative Simulation - Technical and Economic Benefits

Sebastian Mönnich

PEG

16:45

Impact of paint - substrate systems on specification recommendations

Alexander Gissel

Wörwag

17:10

Closing Remarks - Acknowledgements

17:30

End of Presentation Section
Venue
The conference will take place in the Westhafen Pier on the banks of the river Main. Easily accessible from Frankfurt Central train station and the International airport, it is ideally suited for national and international attendees.
More information on the venue:
http://www.westhafenpier.de/home-en-GB/
Pre-event dinner address:
"Zur Buchscheer"
Schwarzsteinkautweg 17
60598 Frankfurt am Main - Sachsenhausen
Tel.: 069 63 51 21
www.buchscheer.de
Register
Please use this form to express your interest to attend for the Material meets Engineering Conference. Attendance is free of charge but will be subject to confirmation by the organizers.