The COVID-19 pandemic has challenged the global community in ways that would have seemed unthinkable just months ago. I'm proud to say that LyondellBasell, like many in our industry, has been actively engaged in helping to fight the pandemic. Thanks to the dedication of our workforce, we've been able to continue supplying materials that provide filtration for face masks, breathable films for protective suits, and many other items like medical syringes, medical test kits, soaps, hand sanitizers and disinfectants.
Beyond combatting the virus directly, we are seeing an increase in demand for other humanitarian relief services. One area of growing concern globally is food insecurity. Frankly, even in the best of times, hunger is a challenge. Now, as we begin to see the early economic impacts of the pandemic, the need is even more severe.
In response, today we announced we are donating $1.3 million to support food banks globally. While there are countless worthy causes needing support, our goal was to focus on an issue that was not getting a lot of attention and a cause where our donation could make a real impact in many of the countries and communities where we operate.
Today's donation is another example of how Team LYB is working to combat this virus. Last week, we joined Huntsman Corporation in making a donation of hand sanitizer to medical providers.
All of these efforts are a direct result of the outstanding work of our team around the globe. Thank you Team LYB for all you are doing.
Stay safe,
#LYBProud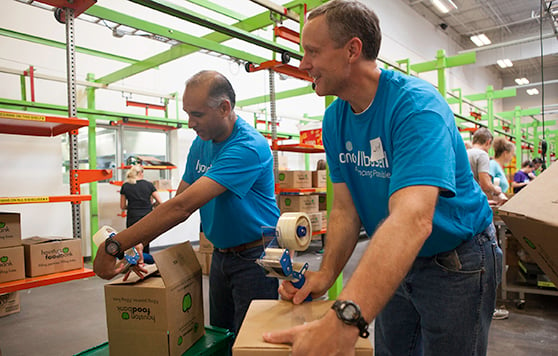 *taken prior to December 2019 at the Houston Food Bank in Houston, TX