Friday, September 30, 2022
At LyondellBasell, we deeply value our employees' contributions and our company thrives when everyone is given a voice and platform. As a company, we would not be where we are without our employees. We recognize that diversity, equity and inclusion not only makes us stronger, but creates an environment where everyone feels welcomed. In celebration of National Hispanic Heritage Month, we've asked four of our leaders from around the world to share their personal experiences and stories, development journeys, as well as why they continue to choose to work for #TeamLYB.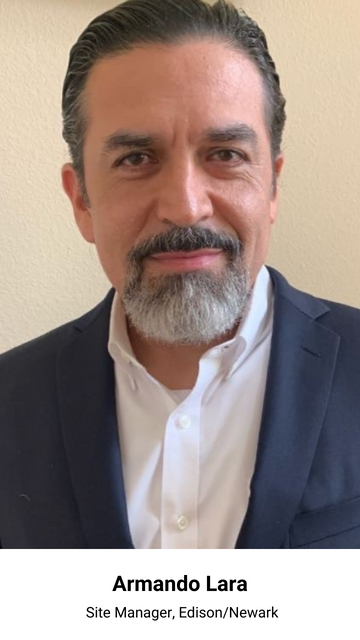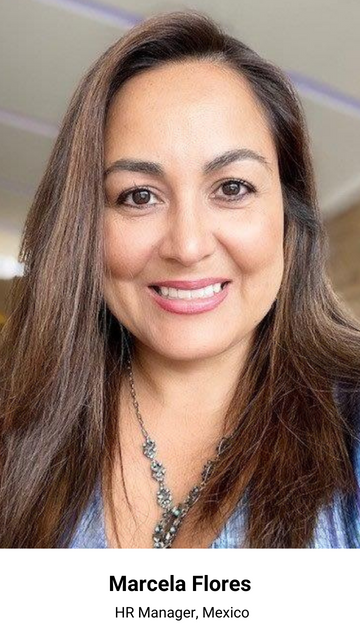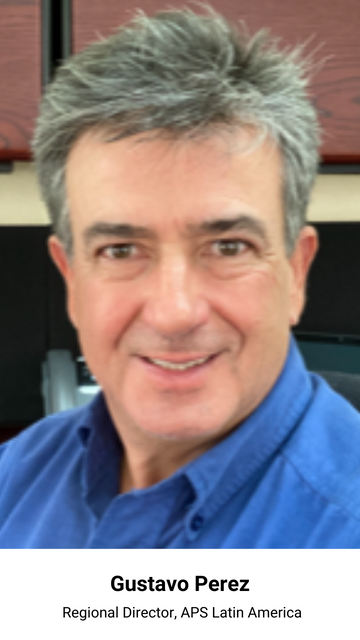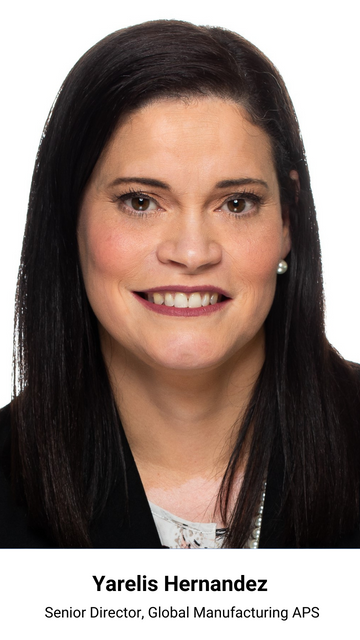 Why is it important to celebrate National Hispanic Heritage Month?
ARMANDO: Hispanics have been part of the fabric of the United States since its inception. In fact, before the U.S. was formed, a lot of it was part of Latin America. A lot of what we call American today, originated in Latin American countries, including some foods, music and other customs. Hispanics play and have played a crucial role in the American economy, politics, industry, sports, religion and the military. We are also one of the largest minorities, and growing!
MARCELA: It is a celebration to honor the history, culture and influence of previous generations who arrived from Spain, the Caribbean, Mexico, Central and South America. It is an opportunity to show the Hispanic culture to the rest of the world. During September, we celebrate Independence Day in many Central and South American countries; therefore, this month is very important to the Hispanic community.
How has LyondellBasell provided you with opportunities to advance your career?
YARELIS: Throughout the past 25 years, LyondellBasell has provided training, coaching and developmental assignments that paved the way to my role today. I was one of the first engineers in the Engineering Development Program which was instrumental for my professional growth.
GUSTAVO: In my particular case, I came from the Schulman acquisition and I was given the opportunity to lead the Advanced Polymer Solution (APS) Latin America Region. Since the start of our journey as the APS segment, my team and I were given the opportunity to freely express our ideas and perspectives on business matters. With any new ideas and ventures, we would always be supported by the company´s leadership team.
ARMANDO: LyondellBasell has provided me with the opportunities to showcase my skills and demonstrate to others that I can deliver results. The company has given me the training, and the trust that I drive my teams to perform. LyondellBasell has also provided me with great peers and colleagues. Here at LYB, we have extraordinary talent of great diversity, and working alongside them allows to me to grow and be better.
What advice would you give to people in the Hispanic, Latin and/or Spanish community who want to work towards leadership roles?
GUSTAVO: Many times we are our own worst enemy by thinking we have limitations that are actually created in our own mind. We need to work every day to carry the confidence we are in an organization that appreciates diversity and talent, and do our best every day.
ARMANDO: Don't try to hide your Hispanic traits, carry them with pride. Speak Spanish when possible, listen to our music, showcase the outstanding work ethic that we are distinguished for, etc. Focus on developing yourself as a professional that is coveted by the industry because of your skills, credentials, work ethic and values. Develop relationships with mentors that value Hispanic cultures and Hispanic origin. We all need sponsors, mentors and friends to succeed.
YARELIS: My advice applies to everyone regardless of background. Find your strengths. Set long-term goals. Be willing to adapt and adjust for pivotal roles. Have the courage to leap into change (new role, new country, new business division). It is not always easy, but the results will be very rewarding. Be innovative and make improvements. Always leave the role better than you found it.
What are some barriers/challenges you've faced in the workplace and how have you overcome them?
MARCELA: I think language is the biggest barrier. Despite that barrier, I consider our English-speaking colleagues to be very considerate and patient to all of us who do not have English as our first language. To help remedy this, I have taken it upon myself to keep improving by studying and perfecting my abilities in learning the English language.
GUSTAVO: As part of my professional career, I have lived in the U.S. for a number of years, residing in Akron, Ohio and in Houston, Texas. During those years, I had to lead a very diverse organization with colleagues from all over the world, such as the U.S., Germany, Korea and the Latin countries. The biggest challenge for me as someone of Mexican origin was to be able to understand and adapt to the U.S., but also to lead this diverse group. Luckily, somebody gave me a great advice in moving forward to just "be yourself," and I think this is the spirit of our Diversity, Equity and Inclusion initiative, to create a culture that gives the opportunity to employees to be proud of who they are and to grow in the organization with equal opportunity.
ARMANDO: I would say that the biggest challenge that I have had, which is in relation to my Hispanic origins, has been the clarity of my accent. The fact that I grew up speaking Spanish primarily and did not learn English until I was 17 years old, my accent prevented me (or I thought it did) from being understood. Overtime, I practiced, asked for feedback from peers and gradually improved. For a while, I tried to change my accent, but then I realized that it was one of the unique traits I carry. There is a specific voice and accent that everyone around me recognizes as belonging to Armando Lara.


What is something interesting you can share about your Hispanic, Latin and/or Spanish culture/heritage?
YARELIS: In Puerto Rico, our culture is centered around family. Families often gather to eat, talk, laugh and even play games, such as dominos. We always have a reason to celebrate.
MARCELA: Something very interesting is that in Hispanic culture, there is a great diversity and richness of food appreciated worldwide. There is also a lot of history and background from ancient cultures that originated from Mexico, Central and South America that are part of our heritage. Other characteristics of the Hispanic culture are the warmth and openness to others, the service focus and the sympathy.
ARMANDO: Mariachi music is one of the most distinctive elements of Hispanic culture, one that I enjoy the most because it is a type of music that carries the passion, joy and life of Hispanic culture. Having grown up in Mexico, I was raised to listen and sing Mariachi music, and even today, I try to have Mariachi music when I host gatherings. Nothing sounds better than the combination of trumpets, guitars, violins, and the guitarrón (the Mariachi's bass) played together.
GUSTAVO: I am Mexican and, as most of the people that live in Latin America, I am the result of the combination of European and native ancestry. Because of that mixed ancestry, I have learned to understand, appreciate and respect different cultural backgrounds.