Rotterdam – 30 August 2022 – LyondellBasell (NYSE: LYB), a leader in the global chemical industry, together with Röchling Medical, part of Röchling Group, known for producing high quality, secure medication packaging, have announced a step forward towards their ambition to advance the circular economy. The companies created eye drop containers made by Röchling Medical using CirculenRenew polymers.
LyondellBasell CirculenRenew polymers offer a variety of polypropylene (PP) and polyethylene (HDPE and LDPE) grades that are equivalent to virgin resin quality. LyondellBasell CirculenRenew grades support the use of renewable feedstocks from bio-based sources that are not in competition with food sources.
"We are very proud to work with Röchling Medical on this project. It's the first time we are supplying CirculenRenew grades for a primary pharmaceutical packaging application. This is an important milestone for us which also supports our ambitious goal of producing and marketing 2 million metric tons of recycled and renewable-based polymers by 2030," says Mathieu Lecomte, marketing manager at LyondellBasell.
LyondellBasell and Röchling have collaborated closely to find the right grade for Röchling's eye drop containers. After several trials, the project team has chosen a Low Density Polyethylene (LDPE) not only because of its high purity, which is necessary for pharmaceutical applications, but also because it was ideal for use in blow molding.
"In such a highly regulated environment as the pharmaceutical industry, driving change towards more sustainable solutions for primary packaging is a challenge, " says Grit Pasche, Röchling Group's global director quality & regulatory affairs. "Therefore, CirculenRenew was the right choice for us. These renewable-based polymers offer the same properties as fossil-based alternatives in terms of product performance."
This advancement is possible via the principle of mass balancing. The International Sustainability and Carbon Certification (ISCC) Plus certification provides traceability of the renewable content along the supply chain and verifies that the mass balance accounting follows predefined and transparent rules. Customers can use these certificates to verify compliance with sustainability and traceability requirements. As part of an ISCC Plus certified supply chain, pharma customers are able to actively contribute to promoting sustainability and conserving resources, ultimately reducing the CO2 footprint of their products.
This recent project illustrates how value chain collaboration can lead to innovative solutions with sustainability goals in mind. Together, LyondellBasell and Röchling are helping to unlock the circular potential of plastics.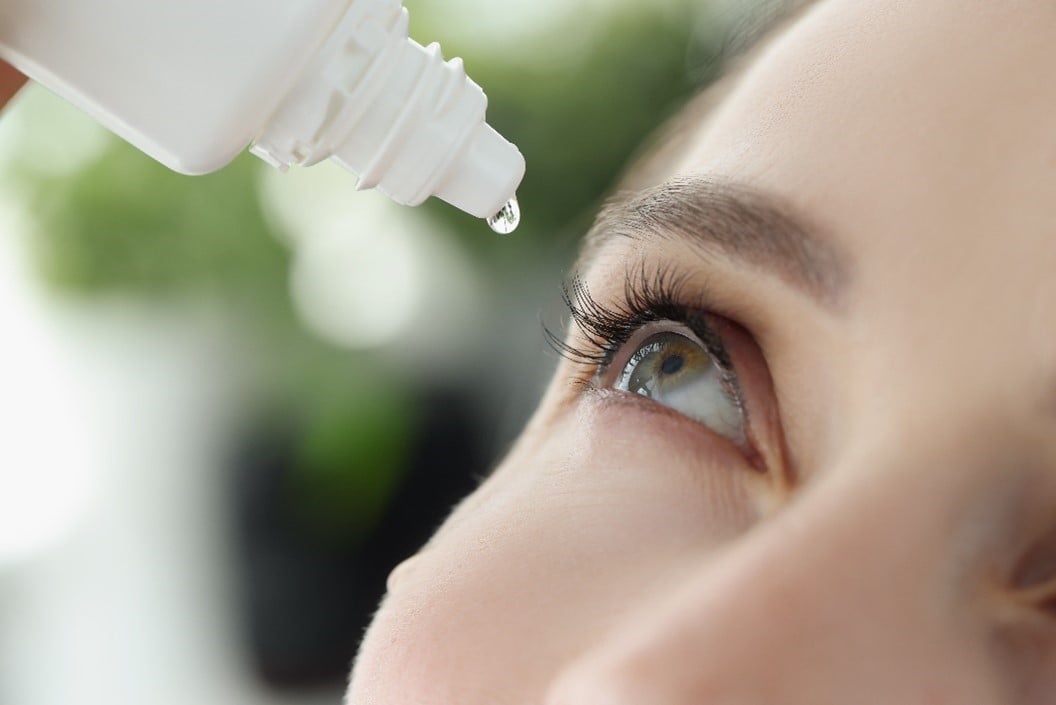 About LyondellBasell
As a leader in the global chemical industry, LyondellBasell strives every day to be the safest, best operated and most valued company in our industry. The company's products, materials and technologies are advancing sustainable solutions for food safety, access to clean water, healthcare and fuel efficiency in more than 100 international markets. LyondellBasell places high priority on diversity, equity and inclusion and is Advancing Good with an emphasis on our planet, the communities where we operate and our future workforce. The company takes great pride in its world-class technology and customer focus. LyondellBasell has stepped up its circularity and climate ambitions and actions to address the global challenges of plastic waste and decarbonization. In 2022, LyondellBasell was named as one of FORTUNE Magazine's "World's Most Admired Companies" for the fifth consecutive year. For more information, please visit www.lyondellbasell.com or follow @LyondellBasell on LinkedIn.
Before using a product sold by a company of the LyondellBasell family of companies ("LyondellBasell"), users should make their own independent determination that the product is suitable for the intended use and can be used safely and legally. LyondellBasell MAKES NO WARRANTY, EXPRESS OR IMPLIED (INCLUDING ANY WARRANTY OF MERCHANTABILITY OR FITNESS FOR A PARTICULAR PURPOSE) OTHER THAN AS AGREED TO BY LyondellBasell in THE PRODUCT SALES CONTRACT.
LyondellBasell prohibits or restricts the use of its products in certain applications. For further information on restrictions or prohibitions of use, please contract a LyondellBasell representative.
Users should also review the applicable Safety Data Sheet before handling the product.
CirculenRenew is a trademark owned or used by one of the LyondellBasell family of companies and is registered in the U.S. Patent and Trademark Office.
The statements in this press release relating to matters that are not historical facts are forward-looking statements. These forward-looking statements are based upon assumptions of management of LyondellBasell which are believed to be reasonable at the time made and are subject to significant risks and uncertainties. When used in this release, the words "estimate," "believe," "continue," "could," "intend," "may," "plan," "potential," "predict," "should," "will," "expect," and similar expressions are intended to identify forward-looking statements, although not all forward-looking statements contain such identifying words. Actual results could differ materially based on factors including, but not limited to, market conditions, the business cyclicality of the chemical, polymers and refining industries; the availability, cost and price volatility of raw materials and utilities, particularly the cost of oil, natural gas, and associated natural gas liquids; our ability to meet our sustainability goals, including the ability to operate safely, increase production of recycled and renewable-based polymers, and reduce our emissions and achieve net zero emissions by the time set in our respective goals; and our ability to procure energy from renewable sources. Additional factors that could cause results to differ materially from those described in the forward-looking statements can be found in the "Risk Factors" section of our Form 10-K for the year ended December 31, 2021, which can be found at www.LyondellBasell.com on the Investor Relations page and on the Securities and Exchange Commission's website at www.sec.gov. There is no assurance that any of the actions, events or results of the forward-looking statements will occur, or if any of them do, what impact they will have on our results of operations or financial condition. Forward-looking statements speak only as of the date they were made and are based on the estimates and opinions of management of LyondellBasell at the time the statements are made. LyondellBasell does not assume any obligation to update forward-looking statements should circumstances or management's estimates or opinions change, except as required by law.
About Röchling Medical
The Röchling Group has been shaping industry. Worldwide. For 200 years. We transform the lives of people every day with our customized plastics: they reduce the weight of cars, make medication packaging more secure and improve industrial applications. Our workforce of around 11,250 people is located in the places where our customers are – in more than 90 locations in 25 countries. The Group's three divisions generated joint annual sales of 2.207 billion euro in 2021.
The Medical division develops innovative, reliable, customized products, services, and platform solutions for the healthcare industry. As a reliable partner, we help our customers achieve pioneering results in disease prevention and health restoration worldwide.
More information about Röchling Medical can be found at https://www.roechling.com/medical