Rotterdam – June 21, 2022 – Based on LyondellBasell (NYSE: LYB) CirculenRecover polyamide, sport equipment specialist TSL has created an innovative snowshoe which will delight outdoor sport fans. The footbed of the new snowshoe model is not only based on recycled materials, it also combines extreme resistance with trendy design.
As a world leader in snowshoe development and manufacturing, TSL's values are strongly connected to the respect of nature, wellbeing and innovation. It was therefore natural for TSL, to invest the use of recycled materials for a new snowshoe model. The challenge with this project was to find a plastic material which was based on recycled materials, but which did at the same time also fulfill all technical and visual requirements. LyondellBasell's CirculenRecover product range, based on mechanically recycled source materials, brought the solution.
"Snowshoes in general and their footbed in particular are obviously used in extreme conditions," says Bruno Viala, Business Development Manager at LyondellBasell. "They need to be highly resistant to impact and cold temperatures and also be durable over time. These requirements are usually incompatible with plastics that are based on recycled source materials. After several meetings and trials, we selected together with TSL our CirculenRecover EP PA MV SHI H grade for this project. The product contains approximately 80% of recycled materials and satisfies the demanding quality and design standards of TSL customers."
"It was the first time that we have been working with LyondellBasell on the development of a new product, and we were impressed by the material and compounding experience of their teams," says Yoan Bibollet, Head of Development at TSL. "The plastic material which we selected for the footbed ticked all boxes. We were looking for a product in deep black color which is currently in demand in snowshoe design. Our experts tested the prototypes in real life, rough conditions and it passed all tests without any issues. In addition, it was astonishingly easy to process which was of course a delight for our manufacturing teams."
TSL's sustainable snowshoe model is now going into serial production and will be available for the winter season 2022/2023.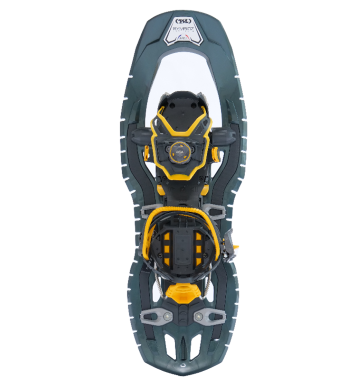 More information
About LyondellBasell
As a leader in the global chemical industry, LyondellBasell strives every day to be the safest, best operated and most valued company in our industry. The company's products, materials and technologies are advancing sustainable solutions for food safety, access to clean water, healthcare and fuel efficiency in more than 100 international markets. LyondellBasell places high priority on diversity, equity and inclusion and is Advancing Good with an emphasis on our planet, the communities where we operate and our future workforce. The company takes great pride in its world-class technology and customer focus. LyondellBasell has stepped up its circularity and climate ambitions and actions to address the global challenges of plastic waste and decarbonization. In 2022, LyondellBasell was named as one of FORTUNE Magazine's "World's Most Admired Companies" for the fifth consecutive year. For more information, please visit www.lyondellbasell.com or follow @LyondellBasell on LinkedIn.
About TSL
Since it was founded, TSL Outdoor has been concerned about sustainable development and makes its snowshoes in France. Customers enjoy the benefit of its proximity and reactivity as the company has total control over the production (from plastic injection to final assembly). TSL has always been concerned for environmental protection. A responsible "good neighbour", the company has a strong attachment to the natural environment in which it is privileged to operate. The company therefore seeks, from the initial design of the product, to optimize its environmental performance by minimizing its impact (consumption of materials, transport, usage, recycling, etc.). TSL invents innovative concepts for all its products and design ingenious products to meet customers' needs. TSL has lodged over 60 patents worldwide. For more information, please visit www.tsloutdoor.com or follow @TSLOutdoor on LinkedIn.