Sustainability principles have always been embedded within our core company strategy.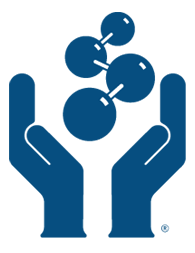 As a result, our employees focus on being more efficient in terms of resource use while providing cost-effective innovative products to markets throughout the world. This strategy aligns not only with the general tenets of sustainability, but also with chemical industry oriented principles defined within the Responsible Care® program; a voluntary program to continuously improve the health, safety, environment, and stakeholder engagement practices of participating companies.
As a dynamic program, Responsible Care® seeks to keep pace with changes in technology and community perception that affect the chemical industry. Recent initiatives have focused on themes such as improving chemical classification and labeling, green chemistry and more importantly, sustainability.
Responsible Care® - Underpinning the Fundamentals
At LyondellBasell, we focus on achieving excellence in the way we operate. Central themes such as safety, efficient resource use, product stewardship and risk management drive sustainability as well as the Responsible Care® philosophy.
Our strategy outlines high-level requirements and focuses on adding value while managing risk. Our Operational Excellence management system ensures that Responsible Care® requirements are considered when making everyday decisions and also allows us to incorporate other systems such as the international environmental standard, ISO14000. This natural fit promotes a consistent approach to business and Responsible Care® around the world, regardless of the location.
Participating Globally
LyondellBasell participates in relevant Responsible Care® programs in the countries in which we operate. Our involvement requires us to assess our management systems and practices; leading to further process improvements and enabling performance benchmarking against industry peers. In many of the countries, we verify our compliance with Responsible Care® requirements using independent auditors.
Responsible Care® requirements also extend into the supply chain. In many cases, we employ logistics contractors and warehouses who are accredited to transport and store chemicals consistent with Responsible Care® principles. Such common requirements promote understanding and consistency, thereby furthering HSE performance for all participating parties.