Traditionally, National Manufacturing Day is celebrated in the United States but at LyondellBasell, we commemorate this event all around the world. National Manufacturing Day is a time to highlight fascinating career opportunities as well as the potential for growth in this modern industry.
On September 20, 2021, in Rotterdam, the Netherlands, we announced our collaboration between Feyenoord and LyondellBasell in a kick-off event held at the De Kuip, FC Feyenood Stadium. This collaboration provides guest lectures from our employees to help the youth with their career choices. Read the full press release here.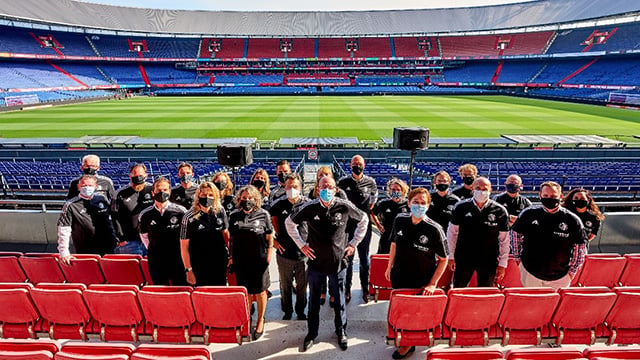 Jean Gadbois, senior vice president of Manufacturing for LyondellBasell says, "LyondellBasell has a longstanding tradition of being active in the communities where we operate." The lectures will be surrounding the topics of chemistry and the chemical industry and Gadbois states he is "pleased to see so many of our employees volunteering to give guest lectures to kids in Rotterdam. For LyondellBasell, it is an opportunity to be a good neighbor; the most important thing is that kids will get inspired to be serious about their future."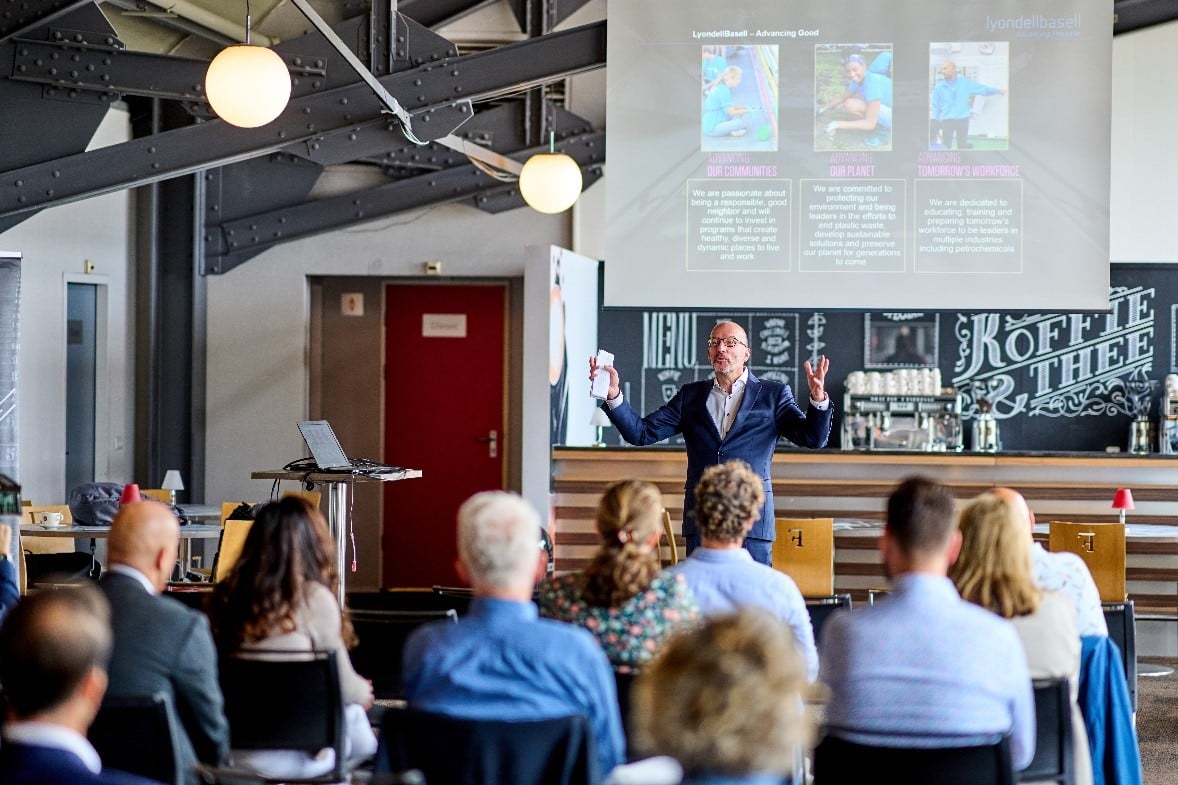 LyondellBasell is one of the largest chemical and plastics companies in the world and is home to many frontline manufacturing workers. Hear from a few of our manufacturing employees on their experience in the industry and how they are contributing to making LyondellBasell products and technologies possible.
Parker Goins, operations supervisor, has been with LyondellBasell for five years and since joining the company, Goins has enjoyed finding his place at his site, bonding with his team, as well as having the opportunity to learn and advance in his career. He describes his time with the company as "fulfilling, engaging and fun!"

To people who are interested in pursuing careers in the manufacturing industry, Goins shares, "Adaptability, creativity and optimism are needed to excel in this business."

Manufacturing is a broad industry, including a plethora of fields and studies suitable for any individual looking to build a lifestyle that is conducive to fulfillment and balance.

Goins views working at LyondellBasell in manufacturing as "progressive" and describes it as an essential global industry offering advancement and opportunity.
Charles Henning, maintenance supervisor, has been with LyondellBasell for over nine years. Henning has enjoyed his many years with the company, attributing his tenure to LyondellBasell's leadership and company culture, the organizational focus on safety and GoalZERO, and the relationships he has created with his team onsite.

Henning values his day-to-day procedures and leading his team of employees and contractors. Each day, Henning begins with a "Toolbox Meeting" where he aligns his team. "Holding proper Toolbox meetings are very important in getting everyone focused on the day's activities and giving me the time to share safety issues or concerns and to go over impact items."

Henning also holds high value to recognizing the achievements of members of his team, as well as cultivating a space for his employees and contractors to develop interpersonal relationships and trust – which positively reflects teamwork and accountability in the field.

For anyone entering the manufacturing industry, there are many personal attributes leading to career success. Henning states that honesty, openness, and caring for one another make for a great leader in manufacturing. "People will teach you whatever you are willing to learn and they know you are someone who they can depend on."
Savita Babbar, catalyst technical manager, has been with LyondellBasell for over 30 years. Throughout her career, Babbar has held many different positions in the company and worked her way to the top of manufacturing. Babbar has valued her time with LyondellBasell and says she has remained loyal after so many years because of the company's commitment to safety, people, inclusivity, and developmental opportunities.

Babbar has also been able to experience many opportunities within the manufacturing department and describes a career in this field as "rewarding, creative and innovative."

Babbar shares her advice for those thinking of pursuing roles in the manufacturing field. "A career in manufacturing provides one with many different opportunities from design creation, sciences, innovative projects and a culture where people play a major role in the growth and success of the process."
At LyondellBasell, we are proud to be an employer in the manufacturing industry and value the contributions of both our current and future generations of manufacturing employees.
#LYBProud