The milk jug – something you don't pay attention to as you're filling up your children's cereal bowl or adding it to your coffee. We've come to trust and expect that the jug's contents have been preserved using the best processes and packaging. Sometimes, our interaction with products we use every day can become mundane, and the innovative materials and technology that make the products possible are not always realized. When was the last time you thought about where your milk carton came from or how it was made? Most people don't. They just expect it to be there when they need it. But what goes into making it possible?
Like other dairy products, milk has to be kept in optimal condition for consumption – something in which packaging plays an important role. That is where LyondellBasell comes in, helping get milk from the farm to your table.
It starts with a simple challenge. Dairy packaging not only has to securely hold the products, ensuring food safety standards are upheld, but it also has to safeguard the products throughout the entire supply chain, all the way to the customer's point of purchase. Nevertheless, maintaining a product's quality and shelf life are primary challenges for dairy producers for which LyondellBasell has developed a solution.
"Through our deep expertise and successful customer collaborations, we are able to produce a high-density polyethylene (HDPE) resin that meets all product safety and technical specifications which is required to make the plastic milk jug," said Isabel Aguirre, LyondellBasell production engineer at the company's Clinton, Iowa plant.
The solution, Petrothene LM600700, created at LyondellBasell's Clinton, Iowa facility, is widely used as a material of choice by dairy producers for blow-molded milk gallon and half-gallon containers. By using Petrothene LM600700, where the physical properties give it an edge by enabling higher rigidity, it helps maintain the overall structural integrity of a milk jug. Structural integrity is paramount for safe transportation of dairy from the manufacturing facility to the consumer's fridge. Additionally, since the resin is produced on a dedicated manufacturing line, it reduces off-taste and odor issues within the packaging.
More than 200 million pounds of LyondellBasell's Petrothene LM600700 is produced and used each year by the U.S. dairy industry - equivalent to over 1.4 billion-gallon milk jugs annually. LyondellBasell also goes the extra mile for its customers by offering a training program helping dairy producers improve their end-product.
"Our Dairy Blow Mold Training Program, exclusive to dairy producers, aids with troubleshooting, increasing production rates, improving container quality, reducing scrap and advancing blow-mold process communication," said Todd Brannon, LyondellBasell application development and technical service engineer. "Additionally, since most dairy producers blow mold and fill their containers on-site, it's beneficial we share our blow molding and resin handling best practices to strengthen customer relationships."
LyondellBasell teams around the world work to advance and improve products people use every day. The company's dedication to the dairy industry is just one example. Click the "learn more" link below for more information about Petrothene.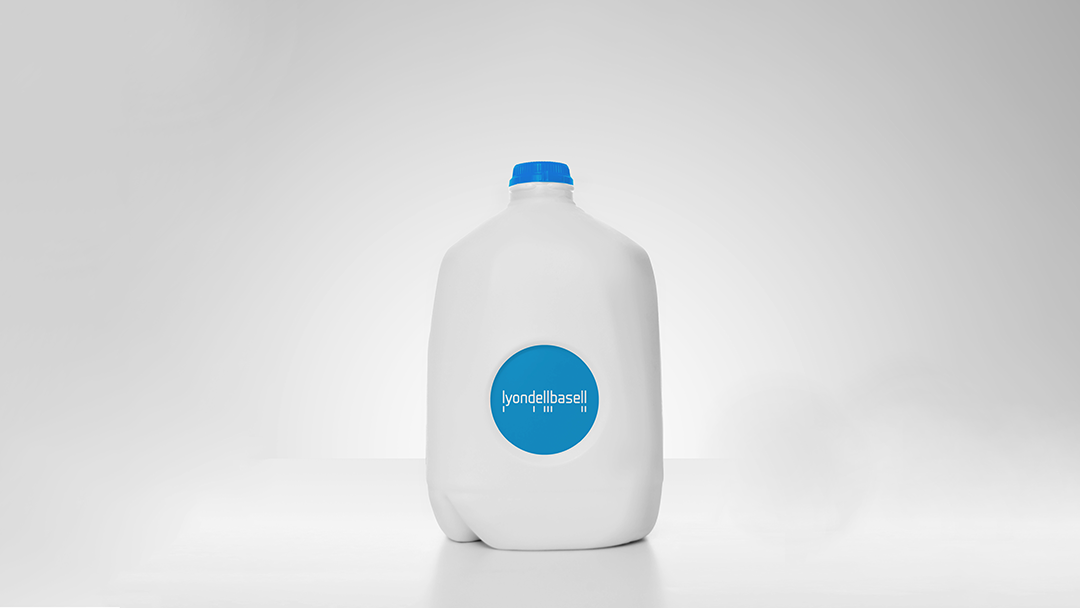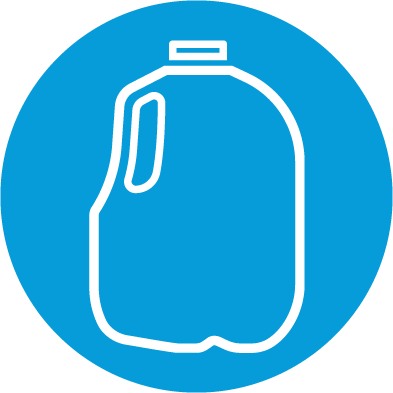 Petrothene
Petrothene refers to the line of Low, Linear Low, and High density polyethylene resins and compounds produced using various technologies from LyondellBasell. Materials falling under this trademark include homopolymer and copolymer grades used in blow molding, injection molding, sheet, film, extrusion coating rotomolding and wire & cable applications. These products are known for their processability, impact, clarity and ESCR characteristics.