HOUSTON, October 5, 2023 – LyondellBasell (NYSE: LYB) today announced it signed a power purchase agreement (PPA) to secure 149 megawatts (MW) of renewable electricity capacity from Lightsource bp´s solar project in Spain.
Under this 10-year PPA, Lightsource bp will deliver approximately 284,000 megawatt-hours (MWh) of solar power to LyondellBasell annually. This is comparable to the annual electricity consumption of approximately 78,000 European homes, starting in 2026. With this latest PPA, the company will reach 78% of its total renewable electricity goal.
"We are taking decisive steps to reduce our absolute scope 1 and 2 greenhouse gas emissions, while creating solutions for everyday sustainable living," said Chris Cain, LyondellBasell Senior Vice President for Net Zero Transition Strategy. "Solar power purchase agreements accelerate the development of clean energy and are a critical lever in our emissions reduction efforts."
Approximately 15% of the company´s 2020 baseline scope 1 and 2 greenhouse gas emissions comes from its electricity consumption. As an important component of its pathway to net zero by 2050, LyondellBasell has a target to procure a minimum of 50% of electricity from renewable sources by 2030, based on 2020 procured levels.
The agreement is Lightsource bp's first cross border corporate PPA signed in Spain and the company is currently working to bring over 1 gigawatt (GW) of solar projects into construction.
In line with Lightsource bp's commitment to care for the environment and promote biodiversity, the solar project in Spain will integrate with the local ecosystem through the application of environmental measures. This includes the renaturation of the area with native species and the protection of fauna with the creation of refuges for the birds present in the area.
"We are delighted to have been selected by LyondellBasell as a partner on their greenhouse gas emission reduction journey" said Zosia Riesner, Director of Power Markets for Europe at Lightsource bp. We take immense pride in our ability to offer tailored and customized solutions to our customers while leveraging Lightsource bp's global reach to offer additionality and innovative structures through our contracts. Our continued investment in growing our pipeline of projects across Spain provides exciting opportunities for collaborations like this in the near future."
Lightsource bp is currently progressing over 10 gigawatts (GW) of utility scale solar projects at different stages of development across Europe, which will be made available to corporations and utilities seeking to reduce greenhouse gas emissions associated with their electricity supply.
LyondellBasell was advised on the transaction by Schneider Electric.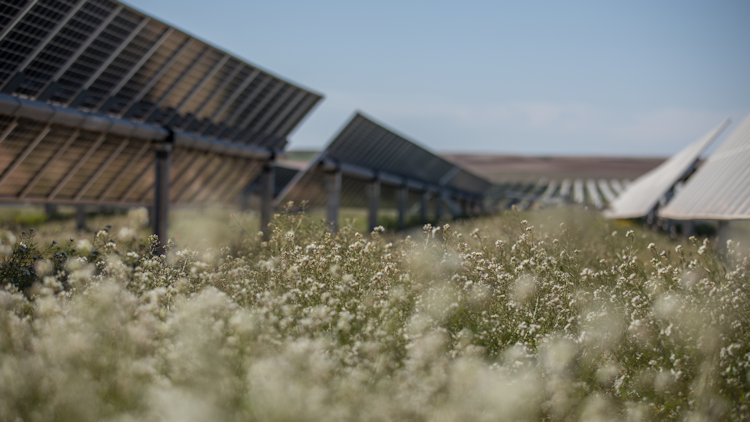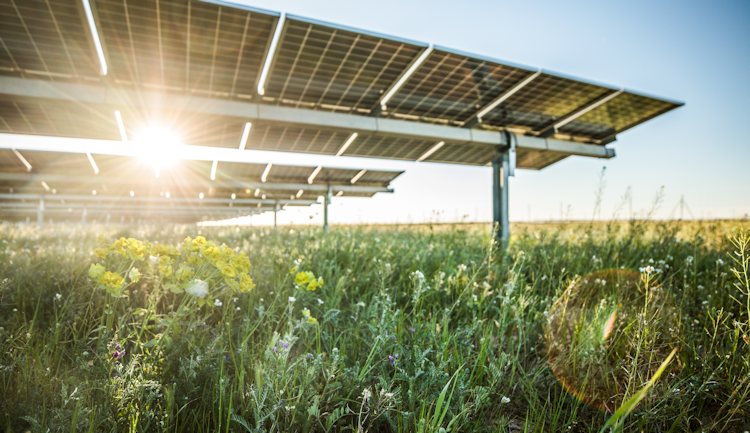 Lightsource bp´s solar project in Spain.
About LyondellBasell
We are LyondellBasell – a leader in the global chemical industry creating solutions for everyday sustainable living. Through advanced technology and focused investments, we are enabling a circular and low carbon economy. Across all we do, we aim to unlock value for our customers, investors and society. As one of the world's largest producers of polymers and a leader in polyolefin technologies, we develop, manufacture and market high-quality and innovative products for applications ranging from sustainable transportation and food safety to clean water and quality healthcare. For more information, please visit www.lyondellbasell.com or follow @LyondellBasell on LinkedIn.
About Lightsource bp
Lightsource bp is a global leader in the development and management of solar energy projects, and a 50:50 joint venture with bp. Our purpose is to deliver affordable and sustainable solar power for businesses and communities around the world. Our team includes over 1100 industry specialists, working across 19 countries. We provide a full service to our customers, from initial site selection, financing and permitting through to long-term management of solar projects. For more information visit lightsourcebp.com, follow us on Twitter @lightsourcebp, Instagram @lightsourcebp, youtube @lightsourcebp or view our LinkedIn page.
Forward-Looking Statements
The statements in this release relating to matters that are not historical facts are forward-looking statements. These forward-looking statements are based upon assumptions of management of LyondellBasell which are believed to be reasonable at the time made and are subject to significant risks and uncertainties. Actual results could differ materially based on factors including, but not limited to, the availability, cost and price volatility of utilities; our ability to meet our sustainability goals, including our ability to reduce our emissions and achieve net zero emissions by the time set in our goals; our ability to procure energy from renewable sources; and the successful construction and operation of the projects described in this release. Additional factors that could cause results to differ materially from those described in the forward-looking statements can be found in the "Risk Factors" section of our Form 10-K for the year ended December 31, 2022, which can be found at www.LyondellBasell.com on the Investor Relations page and on the Securities and Exchange Commission's website at www.sec.gov. There is no assurance that any of the actions, events or results of the forward-looking statements will occur, or if any of them do, what impact they will have on our results of operations or financial condition. Forward-looking statements speak only as of the date they were made and are based on the estimates and opinions of management of LyondellBasell at the time the statements are made. LyondellBasell does not assume any obligation to update forward-looking statements should circumstances or management's estimates or opinions change, except as required by law.