Rotterdam, 9 October 2023 – The world of automotive design is witnessing a new design era as translucent plastics pave the way for more personalization and captivating light effects. Original Equipment Manufacturers (OEMs), particularly those in the electric vehicle (EV) sector, are eagerly seeking eye-catching light effects that promise to reshape the landscape of automotive design. LyondellBasell (NYSE: LYB) is proud to introduce a new range of translucent polypropylene compounds, bearing the brand names Hifax and Hostacom, offering OEMs an innovative platform for creativity.
In the ever-evolving world of automotive design, LyondellBasell cutting-edge translucent polypropylene compounds, Hifax and Hostacom translucent grades offer new solutions. These materials surmount challenges such as yellowing and low rigidity, thanks to LyondellBasell pioneering compounding technology. Featuring exceptional visual effects, UV resistance, and remarkable durability, these mono-material solutions seamlessly integrate with standard automotive paint. Whether it's crafting captivating light displays within vehicle interiors or creating striking exterior aesthetics, Hifax and Hostacom translucent compounds are setting a new industry benchmark for translucent applications.
Alexandre Martin, Business Development Manager at LyondellBasell emphasized, "LyondellBasell translucent polypropylene compounds empower designers with the freedom to explore new territories, enabling them to create captivating and memorable automotive experiences. Enabling mono-materials solution, these Hifax and Hostacom translucent grades are not only innovative but also environmentally responsible choices."
LyondellBasell is proud to offer OEMs and designers the freedom to dream, innovate, and bring their visions to life through the power of translucent plastics. Visit our booth #1112 at Fakuma in Hall 1 to learn more or visit www.lyondellbasell.com.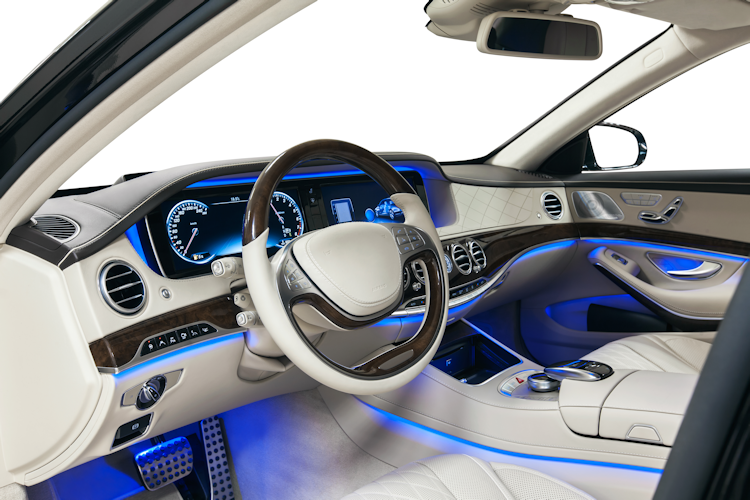 About LyondellBasell
We are LyondellBasell (NYSE: LYB) – a leader in the global chemical industry creating solutions for everyday sustainable living. Through advanced technology and focused investments, we are enabling a circular and low carbon economy. Across all we do, we aim to unlock value for our customers, investors and society. As one of the world's largest producers of polymers and a leader in polyolefin technologies, we develop, manufacture and market high-quality and innovative products for applications ranging from sustainable transportation and food safety to clean water and quality healthcare. For more information, please visit www.lyondellbasell.com or follow @LyondellBasell on LinkedIn.
Hifax and Hostacom are trademarks owned and/or used by the LyondellBasell family of companies.